Skin It Rite's new patented deer and game gambrel makes it easy to hang, weigh and clean your deer or wild game.

Designed so one person can clean an animal by themselves

Developed for Texas hunter's by Texas hunter's

High quality stainless steel bar

Several size gambrels available for different size wild game

All stainless steel cable design

Lifetime Replacement Warranty on our Gambrels

Great for weighing wild game, also
I've used other gambrels before, but nothing like the Skin It Rite. This gambrel takes all the worry out of accidentally cutting the tendon and having your deer or hog, fall to the ground and getting dirt and debris on the carcass. It is such a simple design that you'll think to yourself, "Why didn't I think of that?"

You simply insert the legs of the animal in one of the loops and cinch it up. Then use whatever pulley system you have and pull the animal up. The weight of the animal actually tightens up the loops on the Skin it rite so the legs don't slip out.

Another nice feature of the Skin it rite is the fact that after the animal has been skinned and you are ready to cut the hams, you can cut the leg bones one at a time and not have the gambrel become unbalanced and having the other leg fall off. It actually hangs balanced so you can cut the other leg from the Skin it rite. You better keep your eye on your Skin it rite because your hunting partners will be so impressed by the simplicity and ease of use of the Skin it rite, they might "borrow" it.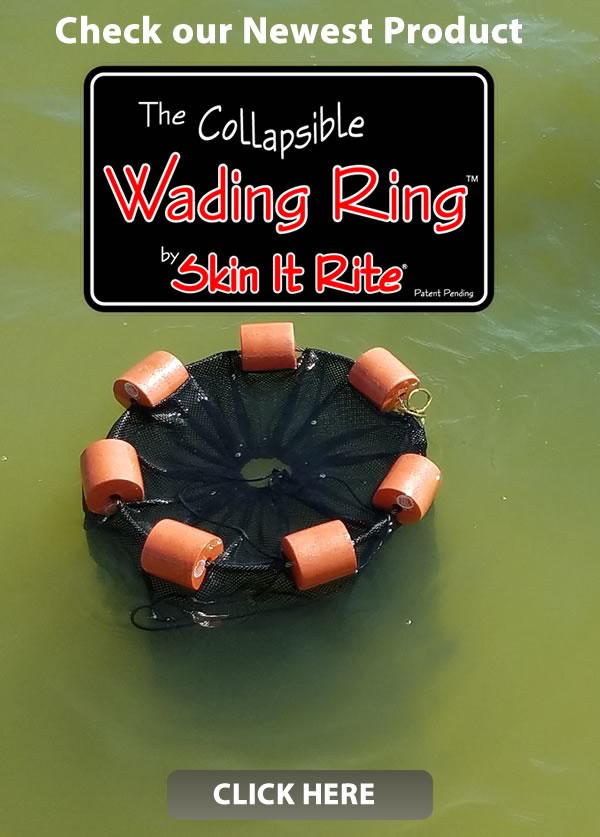 Copyright 2013